Curently has a very good career as a 3D Computer Graphic Illustrator in Bali,
The company where he works now, deals primarily with interior designing. This is a very challenging job to
Valey
, since his company's clients came from different country abroad. So he must find a creative ideas as good as he could, to implement his art work to meet with the client's initial design. It's not that hard for
Valey
to finish his job, because somehow I found out later that his father is actually a painting artist. The sense of art, runs in his blood. His talent is surely no doubt at all.
Other things that he does now day, is creating 3D objects and post them in his online gallery. I follow his designing process in creating this 3D CAR object. He applied some "tribal" shape to put on his car's body, and made several alternatives. He stopped by for a while to ask my opinion, and I said: "Well, anything will look good on your d'sign
Valey
:D Hell Ya it will takes another year to make the same d'sign if I were you..." .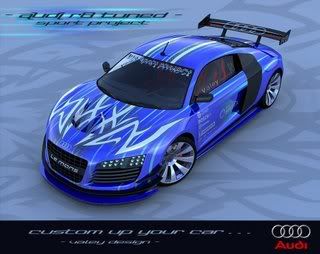 So...if your curiosity is the same as mine, lets dig his
galery
now!!!